Glenburn PTF Pie Fundraiser-Order forms have gone out, you should receive yours soon. Pie sales have started and will continue through 10/19. You may order on using paper order forms or online. The link is
https://your.mcmfundraising.com/signup/FB7K

Mark your Calendars: Picture retake day will be November 15, 2022!!

Girls soccer practice has been canceled for this afternoon.

Student Council is sponsoring the annual Brady Nickerson Foundation Penny Drive.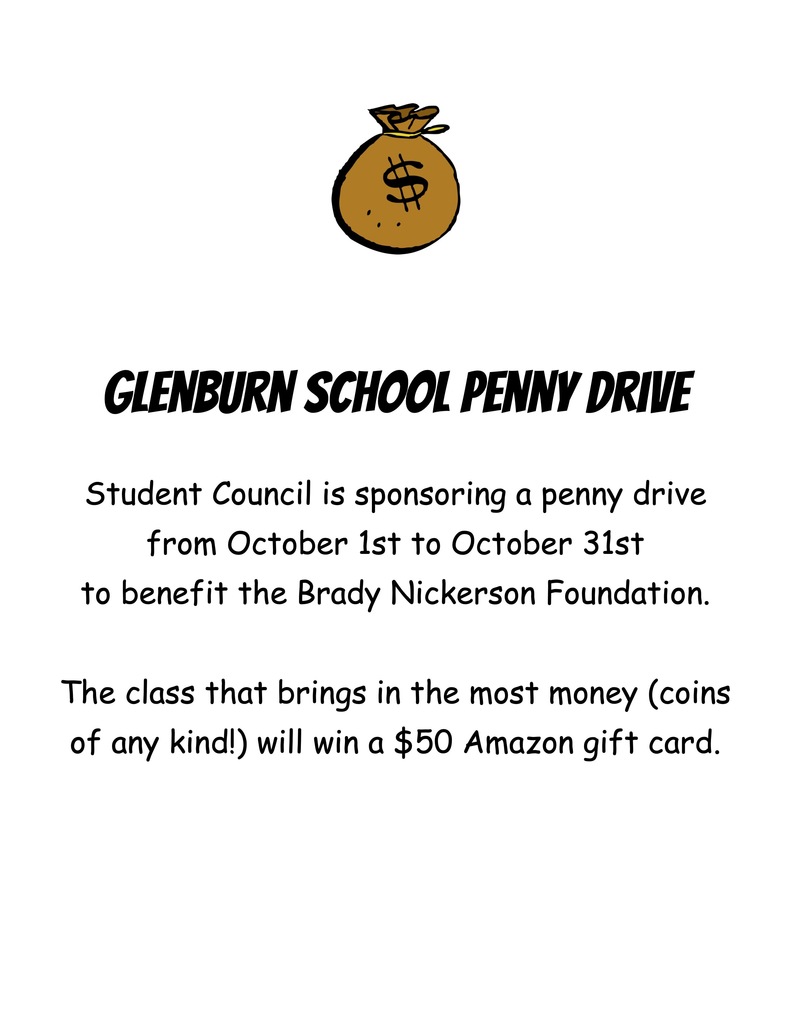 Support our school when you shop at SchoolStore.com.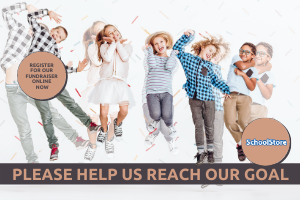 ***Update to High School Busing*** Both high school bus routes will run this morning 9/28/2022. Have a good day.

***ALERT HIGH SCHOOL STUDENTS*** The same bus that did not pick up students yesterday will NOT pick up students again today. This bus makes runs on Pushaw, Hudson, and Lakeview. There will be no AM or PM bus due to driver shortage.

Families, we always want you to be able to contact any staff member here at Glenburn School. Besides calling the school at 947-8769 you can also email staff either through the website by clicking on the "send message" under a staff member's name or email them using this format: their last name, first name initial, followed by @glenburnschool.us Example: Contact Angela Pratt
pratta@glenburnschool.us

Monday 9/26/22 will be the last day to put in an order for a Glenburn apparel.

Fall sports pictures will be on October 5, 2022 at 11:20am at the Glenburn School. Pictures will be done by Monty Rand again this year. Pictures can be ordered on his website: montyrand.com

Boys and girls soccer games have ben canceled for today 9/22/22. No reschedule date at this time. There will be no sports practices this afternoon.

Due to the change in venue for the school board meeting this evening, the meeting will be streamed via Youtube tonight. To watch the meeting, go to
https://youtu.be/QgfcwM4Odug
.

There is no soccer or cross country practice after school today

Boys/Girls soccer games have been canceled for today 9/20/22. No reschedule date at this time. Cross Country Meet has been canceled for today 9/20/22. Cross Country meet has been rescheduled for tomorrow 9/21/22, same time same place.

Reminder: Picture Day Tomorrow!!

There will be NO girls soccer practice this afternoon 9/19/22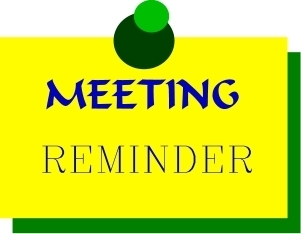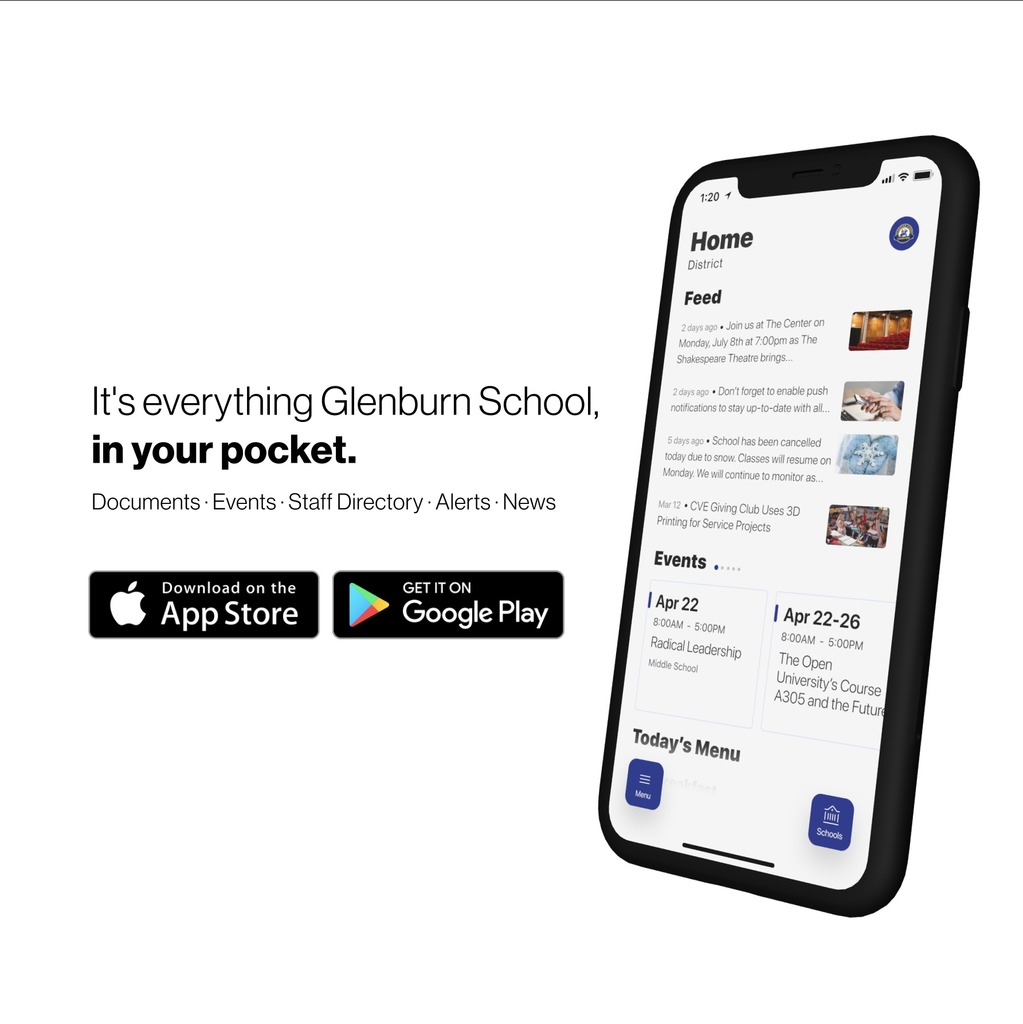 Girl Scouts will meet at Glenburn School on Oct 13th. See attached flier for details.
Glenburn sports are well under way! Many thanks to our Coach Sean Gallant who is coaching boys soccer, Coach Dee Thayer coaching girls soccer and Coach Natalie Fournier who is coaching cross country. Join us on Tuesday at 2:30 for a cross country meet and at 3:00 for Glenburn vs Bangor Christian soccer-all here at Glenburn School. On Thursday, Glenburn soccer hosts a game vs Caravel at 3:00. Come and support your school!